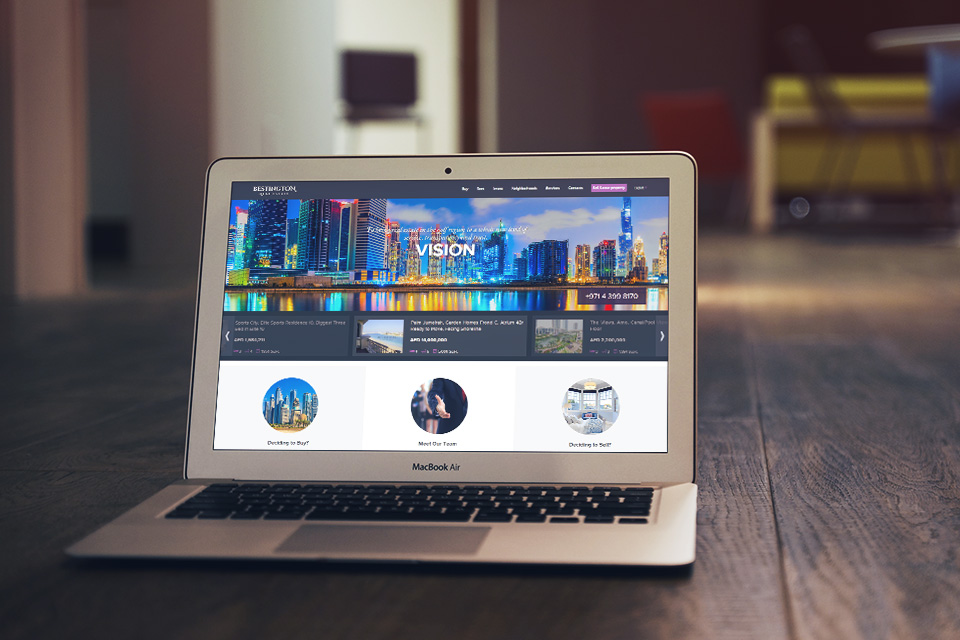 Site for Bestington Real Estate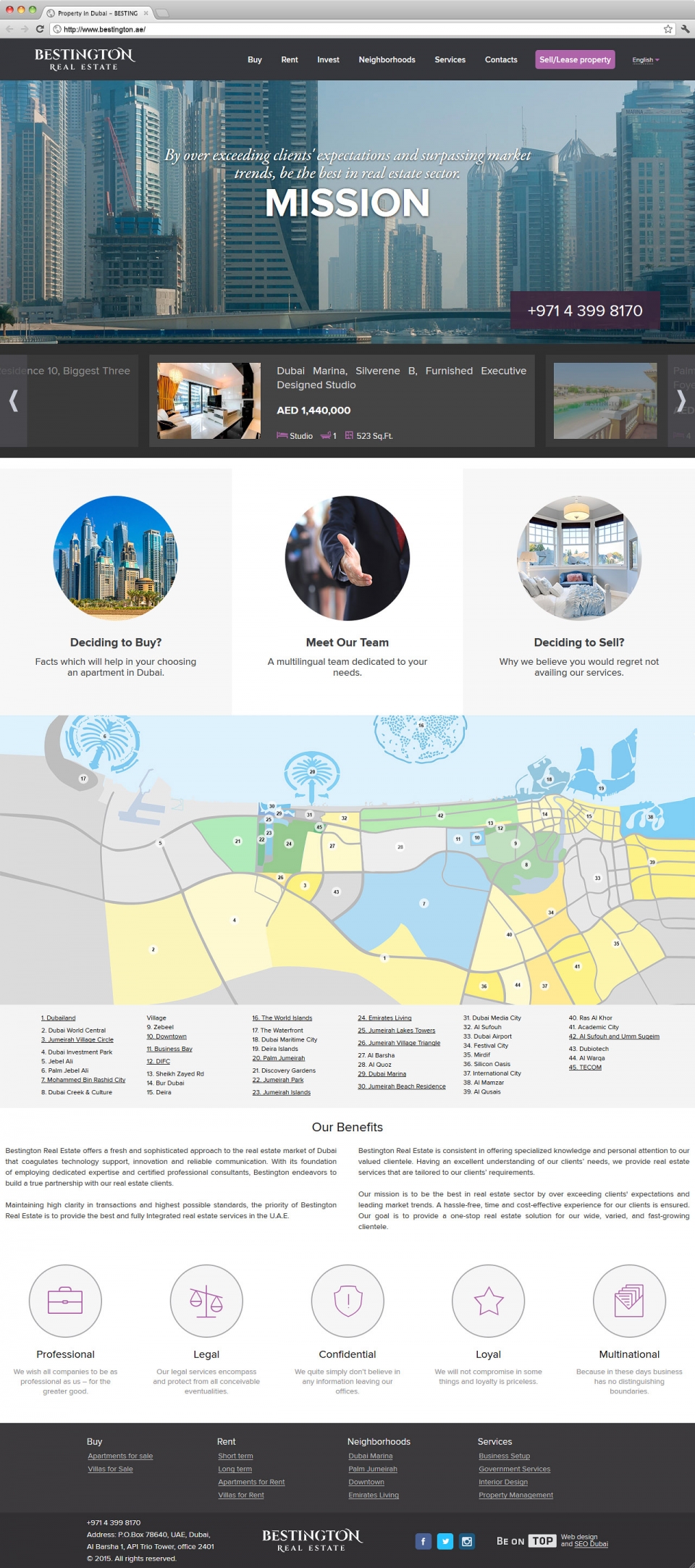 Home page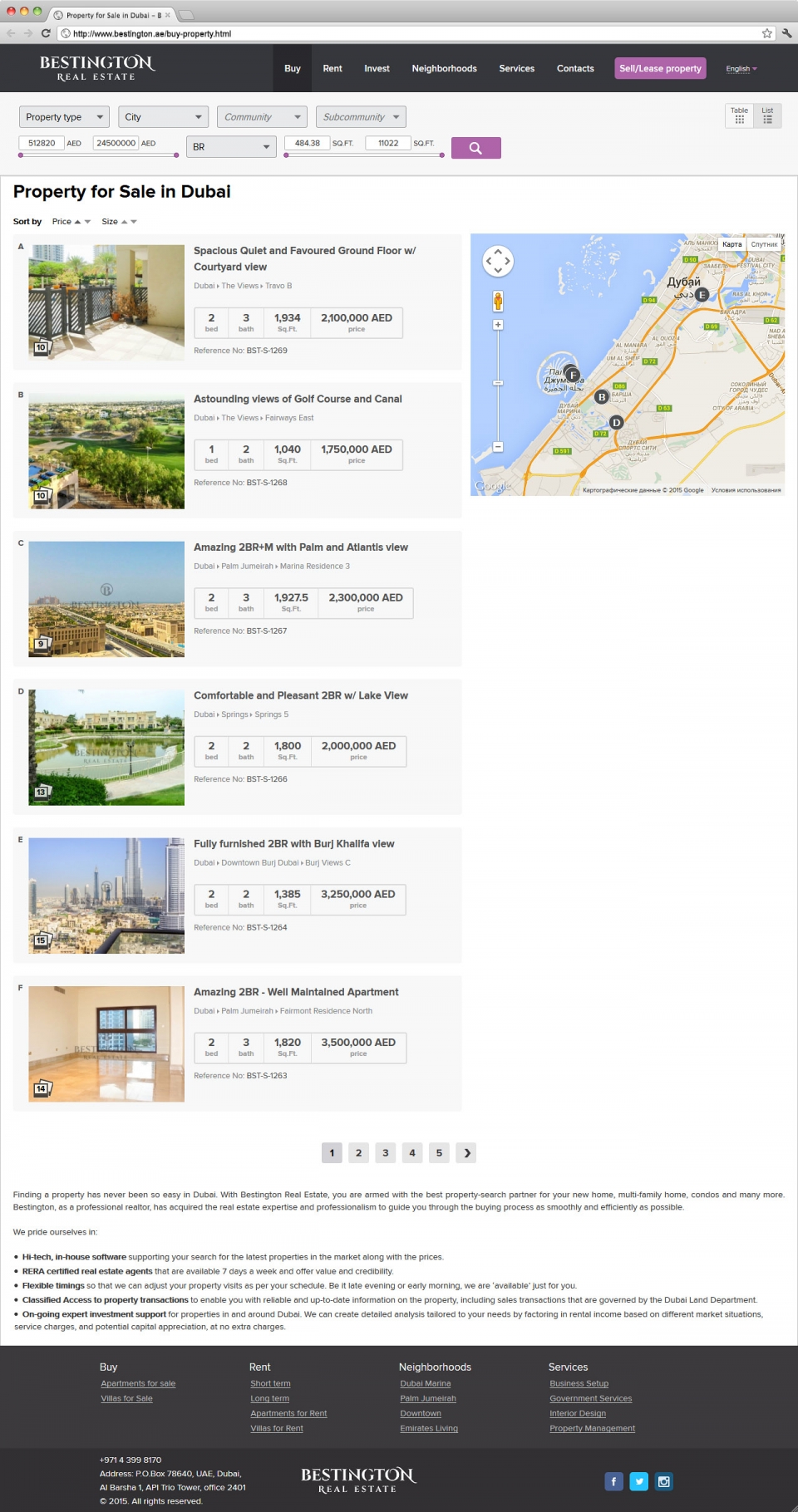 Buy property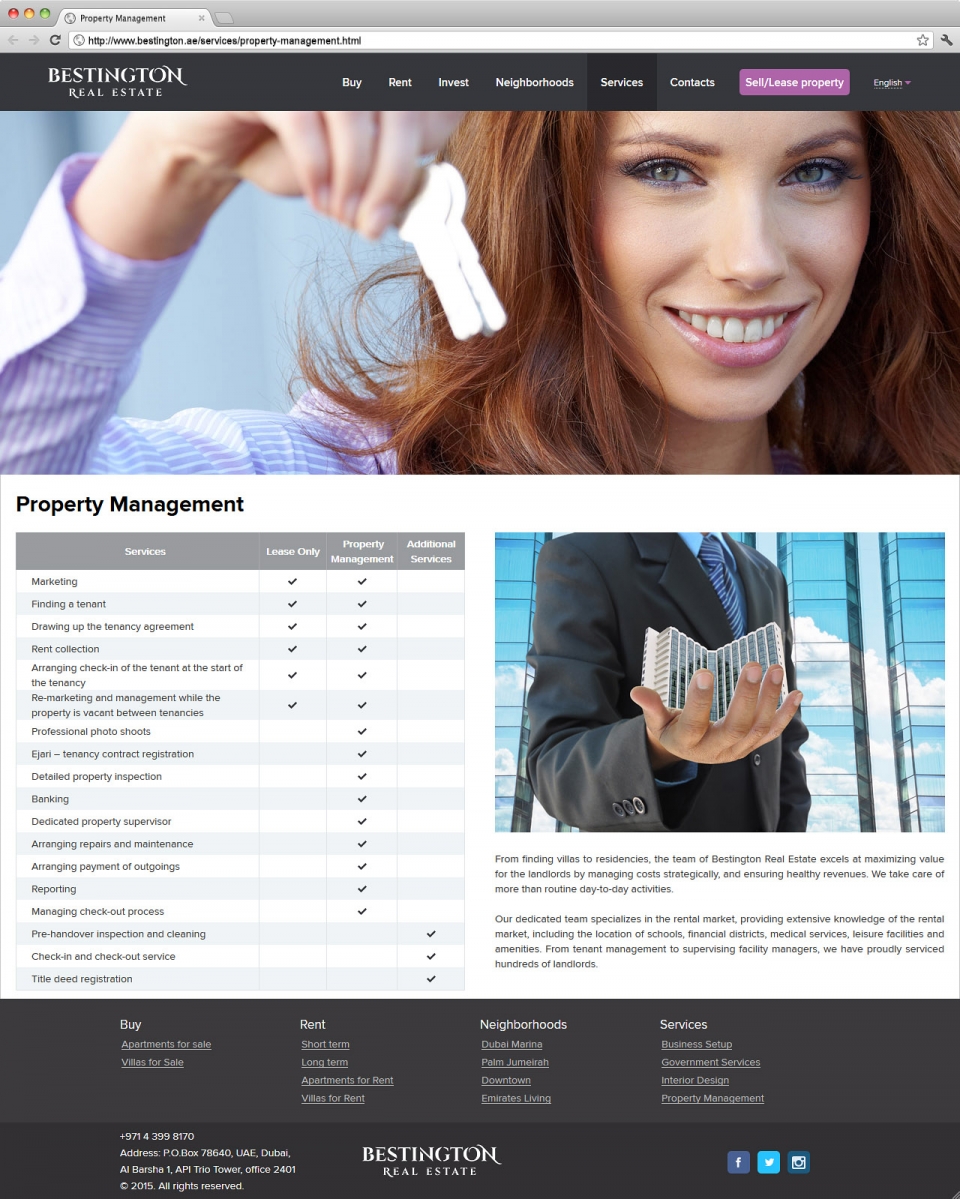 Services - Property management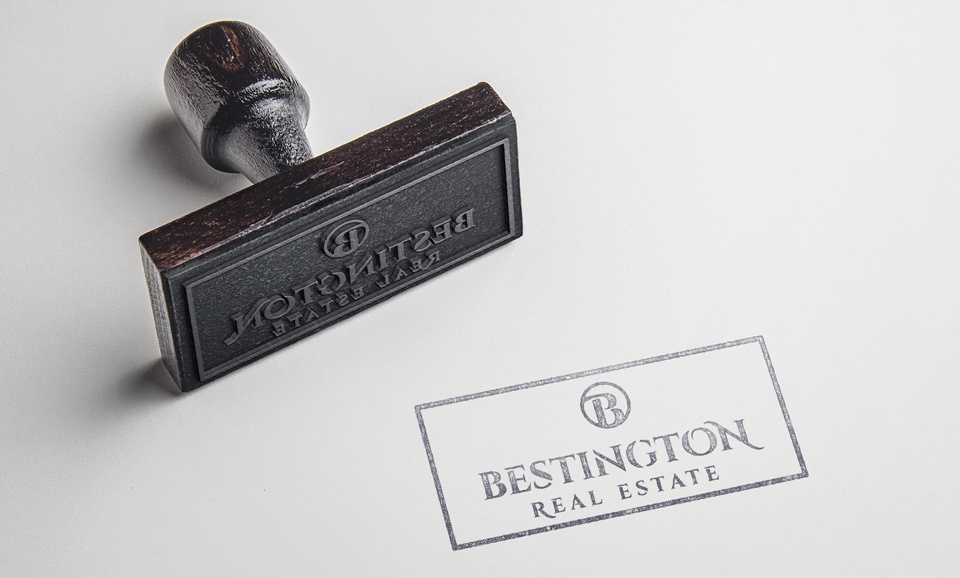 Logo design for Bestington Real Estate
We are a Search Engine Optimization Company and have executed unique website design and professional SEO services for Bestington Real Estate. We have linked this site to CRM propspace which specially designed for managing property listings and make running your real estate business more easy, efficient and full of features; and we continue to carry out unequalled SEO services for this company.
Bestington Real Estate is an exceptional company offering sophisticated approach, wide market knowledge and unequal customer services in the world of property in Dubai. We offer specialized knowledge in the sales and renting of properties ranging from: Studios, 1-2-3 Bedroom Apartments, Villa's, and Office Spaces with excellent views and at strategic locations of your choice.
Our knowledge, expertise and services cuts across all areas of:
Property Management;
Relocation Assistance;
Mortgage Assessment;
Bank Accounts;
Business Setup;
Interior Design;
Market Research;
Government Services;
Visa Support.
Bestington Real Estate makes renting or sale of property an easy process to be accomplished and we keep you constantly updated through every stages.