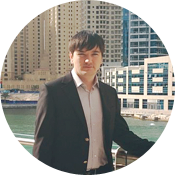 My name is Vadim Yudin. I'm the CEO of "BeOnTOP".
When I created this company, the direction of its development was mostly set by you - our clients. Following this idea, I'd like to ask you to continue sharing your thoughts and valuable experience with us.
Feel free to share your ideas and suggestions directly to my e-mail. This will help us to be closer to you, more friendly and easier for you to work with. Please, tell me about your thoughts, suggestions or comments. Everything will be taken into account.
Kind regards,
Vadim Yudin