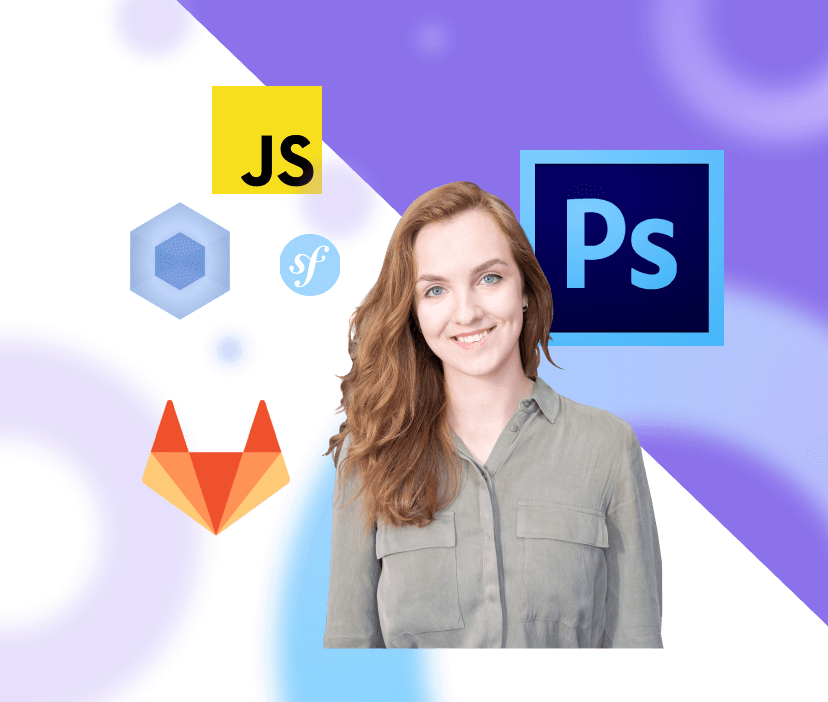 Custom Web Design and Development
BEONTOP web development department is ready to offer customers website design and development of any complex design, structure and functionality according to your needs.
The content management system "BEONTOP CMS" developed by our experienced team meets all the requirements of search engines. The website will be entirely secure and we guarantee lifetime protection against hacking.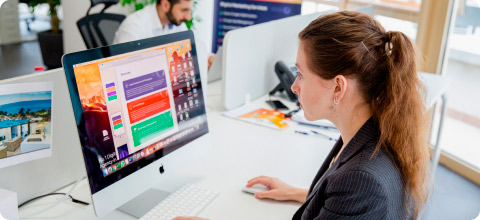 Signs of Our Quality Website

Design
Unique and responsive design (we do not use any ready-made templates but all designs are drawn from scratch for our client's business)

UX/UI
User-friendly interface (UX and UI), well-thought-out structure and broad functionality

Clean Code
Clean and well-organized source code on the latest version of the PHP language, taking into account the latest standards

Custom CMS
Optimized for search engines and easy-to-use own development CMS

Expert Content
Expert content that will help the user learn something new and make a quick decision to find and purchase the right product.

24/7 Support
Full technical support 24/7
BEONTOP CMS
BEONTOP is one of the best SEO Dubai company in the UAE. We don't use any "free CMS" (WordPress, Joomla, Drupal, etc.), as it is unprotected, not unique and not SEO-friendly.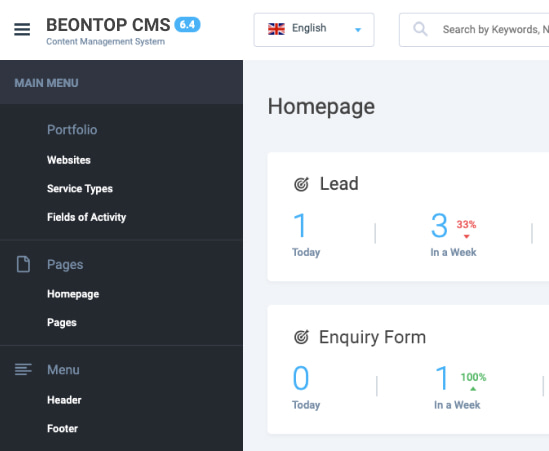 We have created our own content management system - BEONTOP CMS.
Our front end and back end developers can make any functionality for your order. This work will be a unique and optimized code that any developer can do changes in the future.


Pricing
Starting from
AED 3 800
AED 9 500
The unique design drawn by our designers under the technical task in Photoshop or Figma
Responsive front end development
CMS integration for enquiries
Custom Corporate Website
Starting from
AED 10 000
AED 25 000
The unique design drawn by our designers under the technical task in Photoshop or Figma
Responsive front end development
Custom CMS integration with full functionality for corporate website
Starting from
AED 22 000
AED 55 000
The unique design drawn by our designers under the technical task in Photoshop or Figma
Responsive front end development
Custom CMS integration with full functionality for e-commerce website