The phenomenon of social networks (SN) is familiar to anyone. Even if one person doesn't know about them he knows their names, such as Facebook, Google+, Twitter, Instagram, YouTube etc. Social Media Marketing (SMM) in Dubai is a relatively new service, but it is very effective.
Quite notable is the fact that a significant part of all Internet users are registered in certain networks. Among them, there is a group of people, for whom their favourite social network is the Internet! Many of them just don't use any search engines because the SN gives them the opportunity to do without them.
Social Media Optimization and Promotion
SMM primary goal is to attract customers attention to the company through social networks. The purpose of this work is to increase traffic by attracting SN users. This type of promotion is becoming increasingly important in recent times due to an increase in the popularity of SN, and because of the smooth decrease of the efficiency of the classical methods of Internet marketing.
Giant audience Social networks have a really large audience. For example, there are almost 90 million people registered in Google+. You will make a big mistake if you don't pay attention to the opportunity of attracting their attention.
Popular Social Networks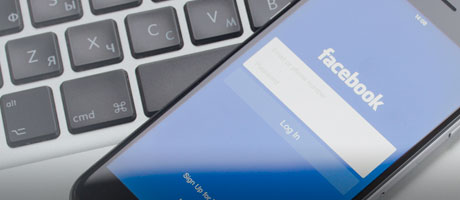 Facebook
Facebook is the most popular social media service in the World and here in Dubai! Its structure allows us to place any information about You and/or Your website, which will be available for all other users. If you want to attract only interested users we can create a theme group. Effective promotion of them is a key to success. The more subscribers you have, the more traffic you get.
On a paid basis Facebook allows you to place advertisements in the form of contextual or banner ads and in-app advertising. An important advantage of the social network is the possibility of a detailed targeting on various parameters and possibility to pay only for transfers. Such promotional tools, as text ads and adware applications, are also available.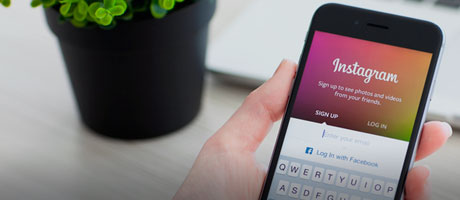 Instagram
The amount of users of this network is tens of millions. However, this social network is a mobile application that is very popular. Users do photo and spread it there. Anyone can see each other and to subscribe to him. We promote accounts successfully in Instagram
Business will be famous quickly and inexpensively. The price for SMM in Dubai for Instagram is less than other advertising.
The Advantages of SMM

For sites which primary purpose is to sell goods or services through the Internet, it is essential to have positive feedback. The more good reviews on blogs, forums, communities and SN you have - the higher is the chance, that there will be more people, willing to buy your product, because nowadays almost every user understands, that it's better to read real reviews of the product before you buy it.
Better positions in search engines. Links and references to social networks significantly affect the SERPs of Yandex and Google.

Possibility to attract targeted visitors. According to the statistics, SN can attract visitors, that are sometimes even more valuable, that those, who come from search engines. Why so? The answer is simple: social networks give the opportunity to attract those people, who are already motivated to buy your product.

Permanent audience. An important feature of SN is that the majority of visitors are very likely to return to the site again if they were added to your group in social networks.

Feedback. Your clients will be able to express their opinion about the website, goods and services.

Social projects will obviously become more important in the General concept of Internet marketing. That is why you need to occupy a proper area right now.
Social Media Marketing with BEONTOP

We create and promote groups in such social networks, as Vkontakte, Odnoklassniki, Facebook, Instagram, Twitter and Google+

We promote groups communities and social media accounts. This allows you to attract targeted audience.

We create and decorate YouTube channels.

We promote YouTube channels (over 1 million views a day).

We attract targeted visitors to your websites through our own groups with thousands of subscribers, according to the required criteria (gender, age, city).
Pricing
The prices on social media optimization depend on the subject competence and the network itself. The contract on development and promotion of the group in one of the networks, Facebook, or Twitter, provides significant discounts on the prices of works for the second and subsequent groups.
For more information, you can contact our managers.