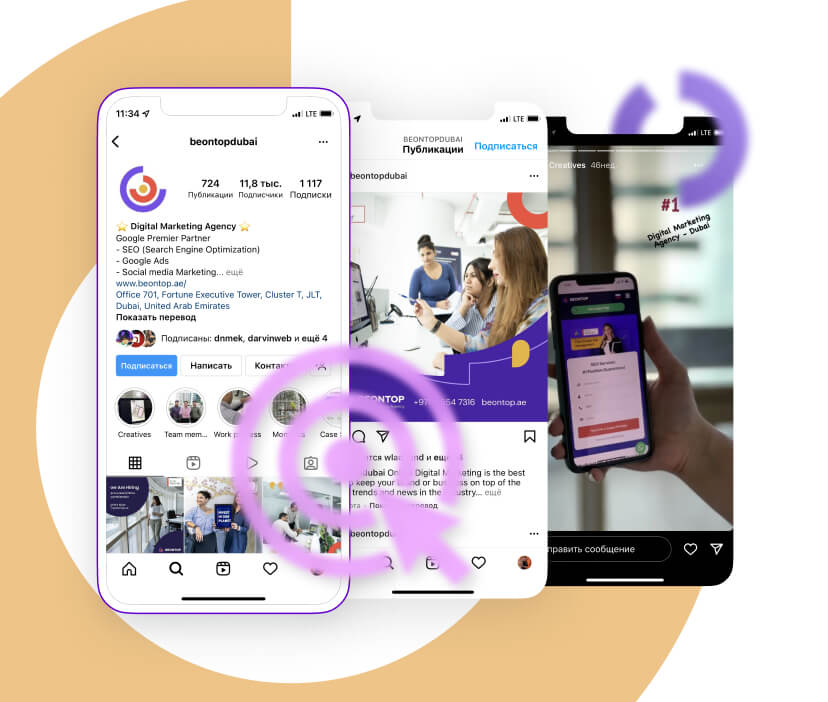 Instagram Marketing Dubai
Social Media Marketing: Instagram
Instagram marketing is yet another way of disseminating your advertising material and promotions via a digital platform. Instagram is the most popular visual marketing tool in today's social media scene, with over 500 million users. With an increasing number of people interacting on Instagram at least once a day, marketing on the ubiquitous social networking site can be lucrative. Often stronger, if the content is aesthetically pleasing, Instagram users don't mind; in fact, 80 percent of users follow at least one brand.
The best part is that the advertising can resemble regular postings, making them less intrusive than other ad formats. You'll also be able to target people geographically, by their age, gender, interests, behaviours, and factors, ensuring that your ads are relevant. Discover the potential of Instagram advertising to target and captivate your ideal clients through a platform that has the greatest interaction rates of all social media channels with Be On Top. Enquire now!
Why You Must Opt For Instagram Marketing in Dubai?


The world's fastest-growing social media platform.


Instagram advertising is less expensive than those on other platforms with a broader audience.


Increase your brand's visibility, recognition, and engagement by ten.


A visually stunning platform for communicating your brand's mission and narrative.

High likelihood of attracting your target audience and resulting in sales conversion.


Because your advertising is in the mainstream, they are not deleted, resulting in a higher return on investment.


By inputting their information, you can remarket to individuals who have already visited your site and reconnect with potential clients who have shown interest and may have subscribed.


There is no ad blocking. Prospects and the targeted audience will notice your adverts, increasing sales.
Our Instagram Marketing Services
From strategy formulation to marketing analysis, we can help you reach your Instagram goal of choosing, whether it be to improve exposure, increase engagement, or gain sales.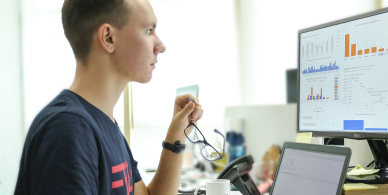 Marketing Analytical Tools
We use thorough market research and information monitoring systems to gather insights into where a certain promotion worked well, allowing us to optimize your plan.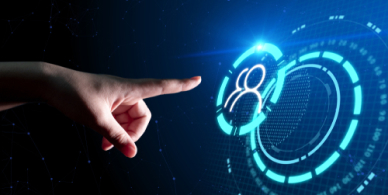 Complete Assessment
of the Target Audience
We can determine how to best use Instagram's systematic approach to identifying features by identifying and evaluating your target audience.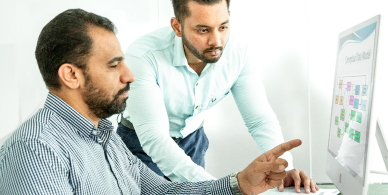 Unique Marketing Methodology
We can formulate and maintain a Content marketing strategy tailored to your company's objectives.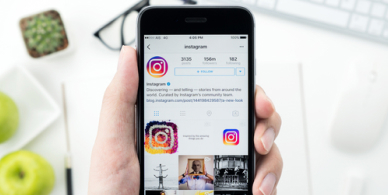 Inspection
We can keep an eye on your Instagram page and campaigns, spotting any chances or problems and reacting accordingly. We also respond to communications from our users.
Paid Advertisements
Paid Instagram advertisements might help you reach a wider audience and gain momentum. We can handle the entire process, from image design to delivery assessment and campaign management.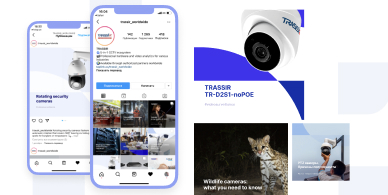 Gaining Traction
It is feasible to publish on Instagram regularly in a way that complements the artistic taste. We can also assist you in developing a page that continues to draw genuine users.
Our Instagram Marketing Services

Instagram Account Management
Managing your Instagram account is an important key to a successful presence on your brand's social media. We manage your account and ensure engaging activity with the core objective to boost engagement and outreach and get a hold of the existing targeted market.

Instagram Content Management
Start sharing goal-oriented Instagram content to attract and retain followers, boosts interaction, widen profile exposure, and generate visitors to your website, which leads to profits.

Instagram
Photography
In accordance with our approach, our in-house professional photographer captures amazing images to make your product or business appear as alluring to your targeted market as possible.

Instagram Marketing: Advertisements
We create and execute Instagram ad campaigns that increase leads and revenue.