Corporate Website Design & Development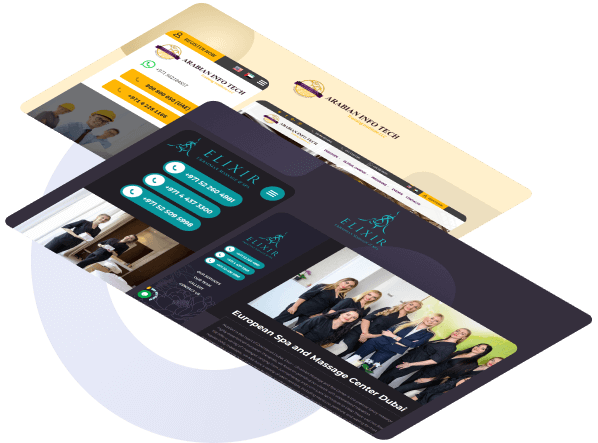 At BEONTOP, we focus on creating stylish and functional websites for businesses across the globe. Our team consists of professional web designers, front end and back end developers, marketers, SEO experts and IT specialists. We combine our knowledge and expertise to create exceptional designs and strategies tailored to individual business needs and requirements. From Webserver deployment, management, and security consultation through to custom CMS development, content building, and coding, our clients will have 24/7 access to all available resources and an exceptional level of professional backing throughout. With our own custom developed CMS, we develop corporate websites that not only look great but will also pay for themselves many times over with the extra sales they can generate. To date, we've worked on so many exciting projects for businesses across the UAE and the Middle East. To learn more about our corporate website design service, send us an inquiry today!
The BEONTOP Difference

Responsive Design
For each customer, we strive to develop a unique on-page design that matches the corporate style and branding objectives of the company.

Interactive Modules
For any given project, we explore all modern programming possibilities to render end-results that are built to last.

Usability
We specialize in custom developing corporate websites with all the necessary features and functions to make them comfortable and convenient to use.

Easy Navigation
We focus on building easy to navigate websites that reduce confusion for visitors and thereby help to increase the conversion rate.

Intuitive Control
Built with our own BEONTOP CMS, users will be able to create, edit, and delete any content on the site without any hassles.

Competitive Prices
Our corporate website design prices give consistently good value with flexible price structures and no hidden charges.
Our Eight Step Custom Corporate Website Creation Process
Irrespective of the size of your business, your online presence plays a huge role in the success of your venture. Any company that does not have a professionally designed website is missing out on a powerful marketing tool. Another important reason to have a business website is that it will help the business to establish its credibility before a potential customer. As a full-service website design Dubai agency, we here at BEONTOP focus on delivering result-oriented solutions to customers. We want to see your business moving forward and shall provide you with exceptional service to ensure that happens.
Consultation
For any custom corporate website development project that we undertake, we start with an early-stage meeting with the client. During this phase, we'll strive to understand the client's business objectives and what exactly they require from the new website.
Research & Planning
Once we've understood the scope of the project, we'll proceed to create a strategic roadmap that covers all your business objectives. Not only do we conduct thorough market research to understand your audience and competitors better, but we shall also establish an overall project timeline during this phase.
Page Interface Design
It is during this stage where we plan the look and feel of the website and finalize the design concepts. We strive to come up with page design concepts that perfectly combine design elements and usability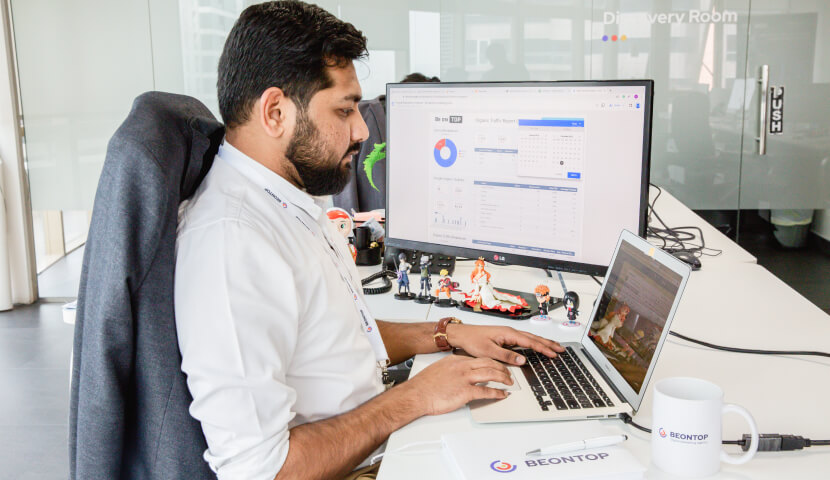 Website Construction
After the website design is approved, our developers shall begin to develop your website using our own CMS – BEONTOP 6.0. We shall collect all the required information such as company logo, content, and images, embed them in the design and make the site come alive. Once the home page design and structure has been approved, our designers shall proceed to draw the mobile version of the page and create all the necessary technical layouts required for its development.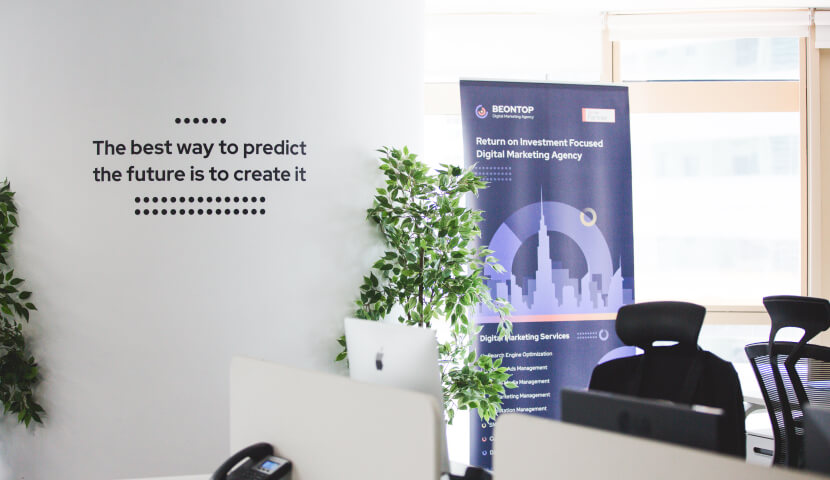 Design & Development of Internal Pages
Upon receiving approval for the main page, our web designers in Dubai shall work on crafting the internal pages, such as the service pages, blogs, catalogs, product cards, shopping carts, and checkout pages. All the main sub-page layouts shall be provided to the client for approval.
Website Programming
As arguably the most crucial phase of the custom website development process, it is here that the bulk of the website is done and where the chosen design and website features are brought together. While our front-end developers convert all design layouts to HTML and set up the site in terms of appearance, our back-end developers proceed to develop bespoke programming modules as per the project requirements. Mentioned below are some of the key steps involved during the programming phase:
Integration of modules
Integration of layout into templates
General configuration of the site operation. For example, develop bespoke blog and news module for the website, extend and update required fields for articles, etc.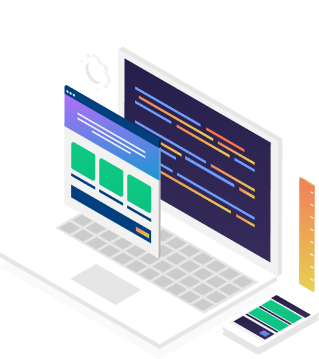 Testing
Once all the page designs have been approved and have coded by the developers, we shall proceed to test the final product for its usability, responsiveness, and accessibility. The website shall also be checked for its compatibility with mobile devices and various browsers.
Launch & Search Engine Optimization
Before launching the website, we shall install and set up all the necessary tools needed to track the performance and progress of the website. Once it's done, we shall proceed to make the website public. If the site is being created to replace an old one, we shall set up hosting, ensure that the servers are reconfigured, and the web domains are redirected to reflect the new address.

Why Choose Our Custom CMS?
With BEONTOP 6.0, we can build corporate websites that perfectly match your business operations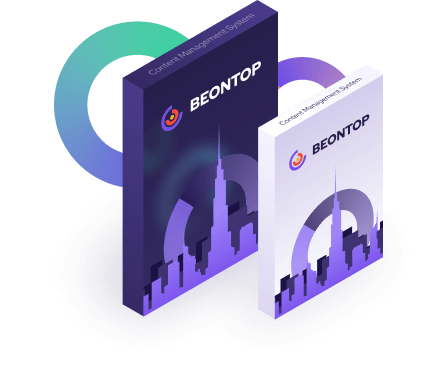 Key Elements of a Corporate Website
Responsive Website Design



Testimonials, Reviews & Ratings


Search Engine Optimization




Corporate Website Programming & Development
As mentioned, a large chunk of the time we spend on custom website development is spent on the programming and coding phase. Graphic elements created during the previous stages are converted to HTML and used to create an actual website. We usually create the home page first and then proceed to create all the sub-pages. Pivotal elements such as the CMS, interactive contact forms, and shopping carts, are also made functional during this phase. Listed is a step-by-step illustration of the programming and development phase:
We develop the project
Develop and program page module
Develop and program publication module
Develop and program review module (On-Demand)
Develop and program FAQ module (On-Demand)
Program on-site entities for current site tasks
We program the operation logic for the entities on the site
We program the search logic on the site (On-Demand)
We program the logic for user's cabinet (On-Demand)
Set up templates to reflect the site correctly