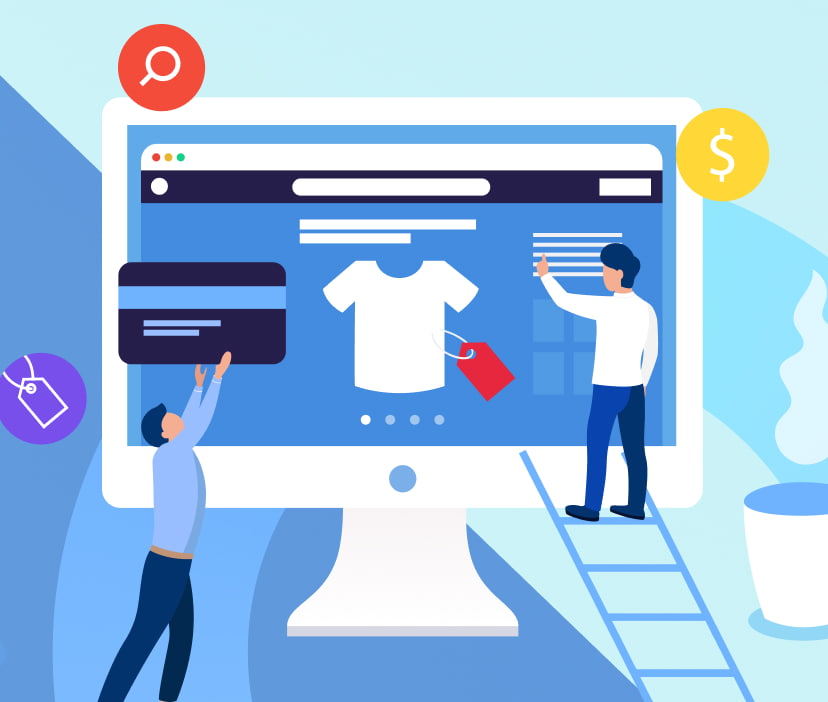 E-Commerce Website Design & Development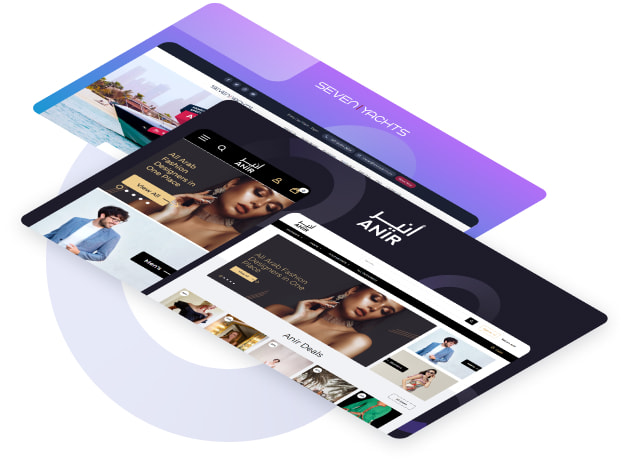 BFor an E-Commerce website to be able to attract more traffic and thereby sell more, it should have its own identity, a user-friendly interface, and website features that will engage your customers. The process of custom developing an E-Commerce website is not a complex one that demands the creators to maximize their workload. As one of the premier website development companies in Dubai, we here at BEONTOP can custom design and create both large and small online stores. With a professional team composed of UI/UX designers, front-end and back-end developers, and marketers, all of whom are experts in E-Commerce Dubai website design and development, we can render an end product that will not only look stunning but will also be functional and secure. Additionally, we develop E-Commerce websites from the ground up using our custom-developed BEONTOP CMS, which enables us to create pages that are fine-tuned to specific project requirements.
"On Average, we take between 3 to 12 weeks to create an online store."
The BEONTOP Difference

Unique CMS
As mentioned, we design and develop online stores using our own custom-developed BEONTOP CMS.

High Conversion
We develop E-Commerce websites for the sole purpose of attracting more customers and thereby increase sales.

Great Usability
We specialize in crafting E-Commerce websites with an easy-to-follow structure and a beautiful modern design.

Safe & Secure
By using one or more tools, we guarantee a high level of user data protection.

Affordable Pricing
Based on your specific needs, we can provide you with competitive prices and discounts on custom E-Commerce website creation.

High Performance
Even on cheap hosting platforms, the E-commerce websites that we build are designed to work fast.
How We Develop a Custom E-Commerce Website
A custom developed E-Commerce website can not only help to generate more sales, but it will also provide your customers with a better user experience. A good E-Commerce website should be built from scratch by carefully considering all the features and functionality needed. With a specialist team that understands what it takes to custom build E-Commerce websites that are fast, functional, and SEO-friendly for SEO Dubai services, we can cater to even the most complex customer requirements. Mentioned below are the key steps that we follow while creating a custom E-Commerce website:
Understand the Customer Objectives
We need to analyze your business outline in With a dedicated account manager acting as your single point of contact, we'll set up an initial meeting with the client to thoroughly understand their business goals and objectives.
Project Research
Once we get a clear-cut idea about your business functions, your business goals, and website objectives, we'll conduct a thorough market study to understand the expectations of your target audience and what your competitors are doing right.
Page Design & Structure
Upon receiving the required information, our UX/UI designers shall proceed to conceptualize the look and feel of your website. At every stage of the design phase, we shall consult with the client so that they may review the work and provide suggestions if needed.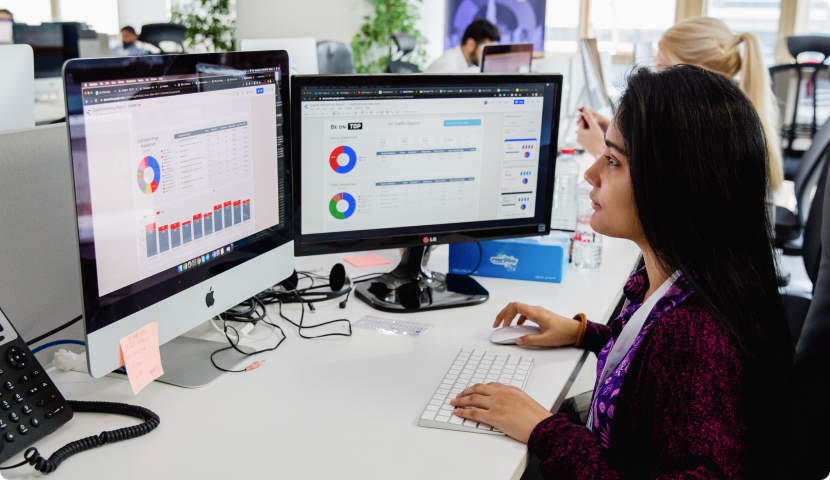 Driving Profitable Traffic
In this stage, our marketing team put effort to choose the right tools and suitable online media to bring more visitors to your website. We target the right audience and attract them to search your services/products and this can happen only by creating a successful campaign to make them become your customers and bring more profit to your business.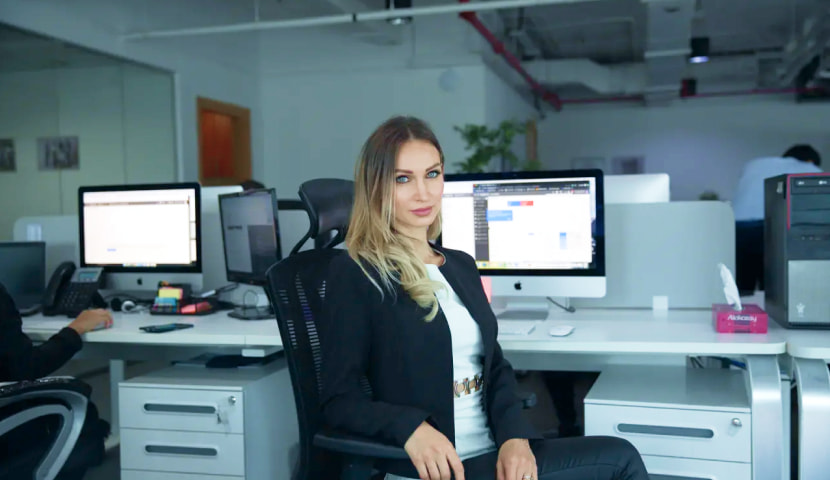 Build
After receiving approval for the mock-up, we shall collect all the necessary information, such as the company's logo, images, and content, using which our designers shall proceed to create the primary layout of the site's main page.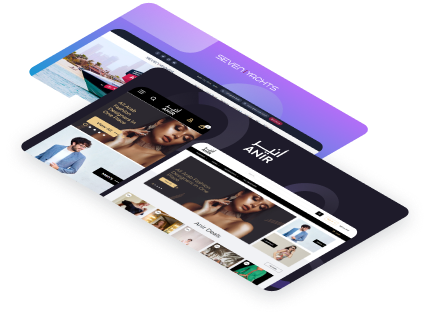 Internal Page Design
From the contact us page and the blog page to the catalog, product card, shopping cart, and checkout pages, our team shall now proceed with designing the internal pages. Additionally, we shall prepare mobile-friendly layouts of all the pages on the website.
Programming
After we receive approval for all the key internal layouts, our front-end developers shall take over and proceed to transfer all the design layouts to HTML. Listed are some of the steps involved during the programming phase:
Integration of Modules
Import catalogs from third-party sources to the site
Implement data integration; if it's required to import directory from an old website to a new one
Integration of layout into templates
General configuration of the site operation. For example, developing a discount system on the site
Implement advanced online store configuration – such as online payment channels, third-party data exchange with other systems such as CRM, and integration with delivery systems.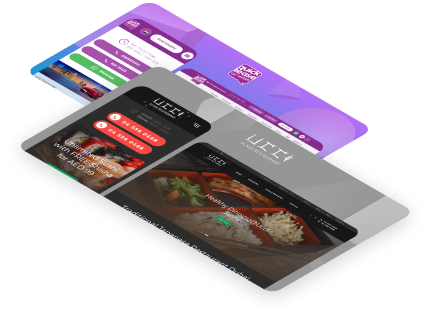 Page Design & Structure
Upon receiving the required information, our UX/UI designers shall proceed to conceptualize the look and feel of your website. At every stage of the design phase, we shall consult with the client so that they may review the work and provide suggestions if needed.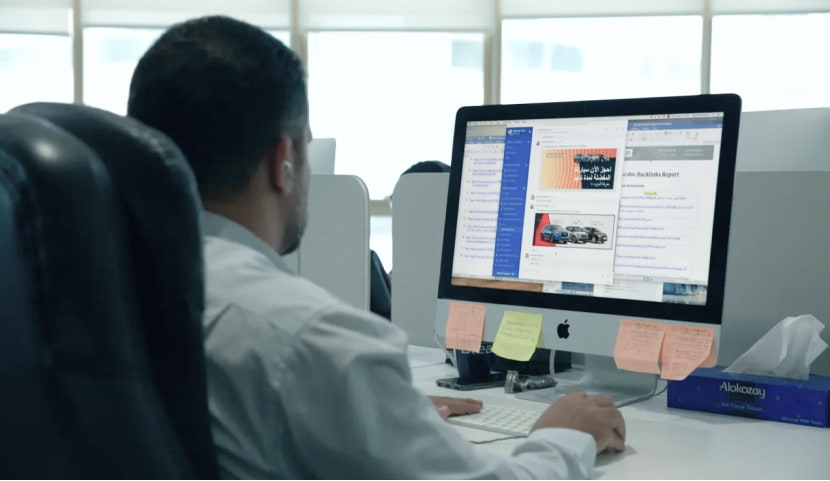 Ready to Launch
After the website has been tested against critical parameters and approved by the client, we'll make it live and ready it up for promotion. As one of the leading digital marketing agencies in Dubai, we can not only optimize your website to be SEO-friendly, we can also handle all advertising campaigns and promotions.
Key Elements of an eCommerce Website



Authentic Reviews & Ratings

Payment Gateway Integration




Product & Category Filters

Advanced Operating Module
Website Programming & Development
With an in-house team of developers and programmers, we here at BEONTOP have been custom developing eCommerce websites since 2008. We do not sub out any web development projects to foreign agencies and contractors. Known for our ability to tackle significant projects incorporating a great deal of complexity, we work using custom-developed systems and frameworks. Mentioned below is a step-by-step illustration of our website programming phase:
We develop the project
Develop and program the logic of importing the catalog into the site On-Demand)
Develop and program entities for current site tasks
Develop and program the logic of the operation for the on-site entities
Develop and program the logic of website search filters (On-Demand)
Develop and program the logic of website search features (On-Demand)
Develop and integrate Payment Gateway Channels (On-Demand)
Develop and program the logic of the user's cabinet (On-Demand)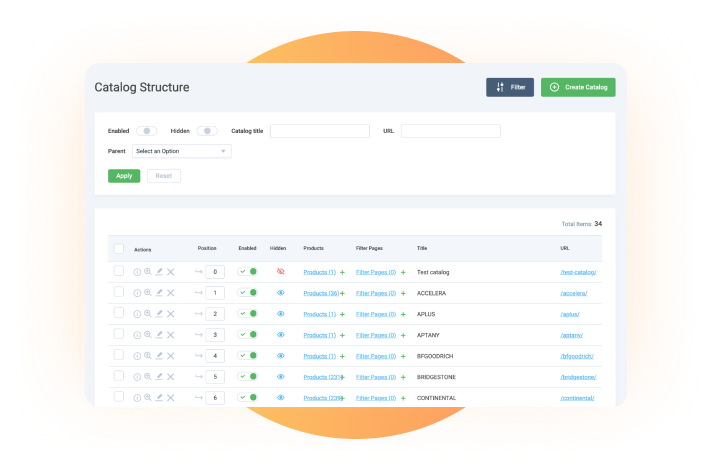 Post Website Launch
With a team composed of SEO & Online advertising experts, we can keep your website up-to-date and also optimize the same for the search engine. Get in touch with BEONTOP today to learn more about our custom eCommerce website development service.