DMOZ, 18 Years of Legacy Coming To An End
For last 18 years, there's been a major contributor to the digital community, the silent, and unconscious help of which has allowed the digital world to be measurable and categorized. It's the DMOZ (http://www.dmoz.org/) which has been a vast, most extensive human editorship based directory available on the internet.
It comprises of a network of volunteering internet users who would constantly edit, make up the directory and even maintain it. You might have heard of it with another name, Open Directory Project (ODP).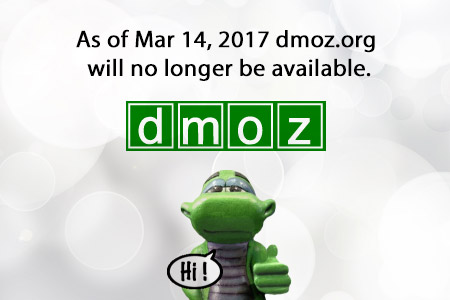 DMOZ, A Digital Directory with a Vision.
The reason it was created was for the web to be categorized and distributed for easier reviewing. The global internet users set up a portion of the internet and give it back to the people, this helps internet users like us with only the finest content.
The project was founded as a selfless initiative, created as a means of giving back to the community without any finances involved. The initiative has always been free of cost to use, to submit or to review. Any internet user who agrees with the free license conditions can have an access to all our directories.
It has without doubts been a substantial data collection which provides as an input to the web's famous and credible forums and search engines, including, AOL Search, Google, Lycos, HotBot, and a few more hundreds.
It's Legacy
You reap what you sow. Yes, Each and every one of you, users, can contribute to this global community and in turn benefit yourself with what others have shared from across the globe.
There were 3 ways for internet users to contribute to DMOZ, you could have reported an issue or suggested a site or volunteered to be an editor. And you could have easily relied on their editor for it would require the approval of a very diligent team.
We would forever remember the founders, Rich Skrenta and Bob Truei, who initiated a great global movement to calibrated and categorize the internet, a website directory with 3,861,298 site listings, 91,928 editors, 1,031,742 categories and more than 90 languages is free for all and is the helpful most online portal, one should look forward to. There wasn't a category that DMOZ missed, be it Arts, Business, Computers, and others, with over a hundred subcategories in almost all the categories.
Between June 5, 1998, and March 14, 2017, there existed a legacy which brought all the people of the world together, irrespective of borders, color or religion; a few minutes in and you could add in making the web a better place, be among the recognized lot, and be known for your expertise on the chosen topic.