Brief Background
Sunergy Solar came to us with a very low-quality website and they wanted to increase their business leads on 3 Oct 2016, with zero percentage of keywords on Google.
Keyword Research from Google Keyword Planner
After analyzing the business, we have developed the good potential list of keywords which is relevant to their business niche.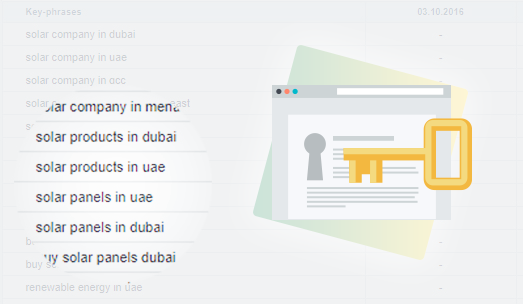 Technical SEO Audit

Less website load time
5.6 MB and 3.69 seconds

Mobile-friendly website
We developed a mobile responsive design

Distracting elements
Irrelevant buttons Text & Structures

Unappealing, confusing and outdated design
Redevelopment of the website with clean code

Broken URLs
(only bad if they have link equity) Found 30+ 404 status errors

Redirect chains
Found 30+ 301 and 302 status errors. We rectified these errors by setting up a 301 redirect via htaccess

Duplicate content & Links
We found and corrected duplicate pages and links
Less content
We deleted pages empty pages

Ineffective internal linking

HTML Validation
We found 17 errors and 1 warning in HTML code validation

Domain Redirection
Redirection was not working from www to without www

Number of Indexed pages
350+

Geo-Targeting
It was already targeted to UAE region because of domain .ae TLD

Meta tag fields
We didn't have options to update meta tags in this CMS. We have created tags ourself.

H1
We found more than 50 pages without H1

Robots.txt
This website didn't have the robots.txt file. We created as per our requirements

Sitemap
They didn't have a sitemap file. We generated sitemap by using SEO Screaming Frog
After performing the audit, we were happy to see that the client did not suffer from these issues.
Their website loads around 2 seconds.
They have a mobile-friendly website.
They have a clean and modern design.
They only had a few 404 pages and broken links.
They have registered business page on Google.
All pages have one H1 tag
This website has Human-Readable URLs.
SEO Strategy We Apply
Content Driven Strategy
We have created some groups of the keywords and targeted those group to the relevant pages.
Write SEO Optimized Meta Title
Write SEO Optimized Meta Description
Competitor Content Structure Analysis
Write SEO Optimized Content for that page & add Alt Text in images
Interlinking the web pages to the optimized pages
Blog writing to Create Awareness & interlink them
Monthly Content Generation
5 Monthly New Pages with unique content regarding solar panels and interlink those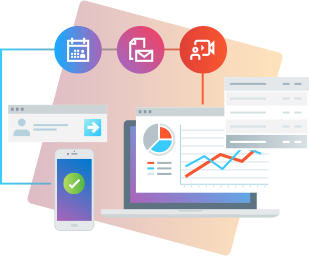 Non-Content Driven Strategy
Relevant Business Backlinking = 30 + contextual backlinks on relevant blogs
Business Directories Registration = 50+ citations on the best directories in UAE
Social Media & Google Business Page
Google Webmaster & Analytics Setup
Inquiry form on every optimized page
Comparison of Keyword Position