Lists of 5 SEO Tools to Use in Addition to Google Systematic Analysis of Data
Having systematic analysis of data or information is a great way to start SEO process. Though Google Analytics is a great tool, but taking a look at other tools to crosscheck or review your SEO efforts is also very great and this helps you in broader viewing and analyzing the different aspects of SEO which can further help you make changes to your present strategy if need be.
Listed below are some tools that can be further used for SEO Analytics
1. WooRank:
This is a popular tool for specifically analyzing SEO, simply by typing on the URL what you plan analyzing and it will show you list of different information from; the things you have to do and even your webpage positioning on social media etc.
Below is just a small sample, but it clearly shows all available reports:

2. SEO Website Auditor:
This is one of the most popular tools but having not more than 30days trial. This tool is as easy and as similar as the first one listed above. Simply type in your URL and it will give you all you need to know about your mobile or computer system speed etc.
This tool clearly shows you site images and metadata of your website. There are several components of SEO that are linked to your site images and this SEO website auditor is much easier to detect or notice those components than with the use of Google Analytics.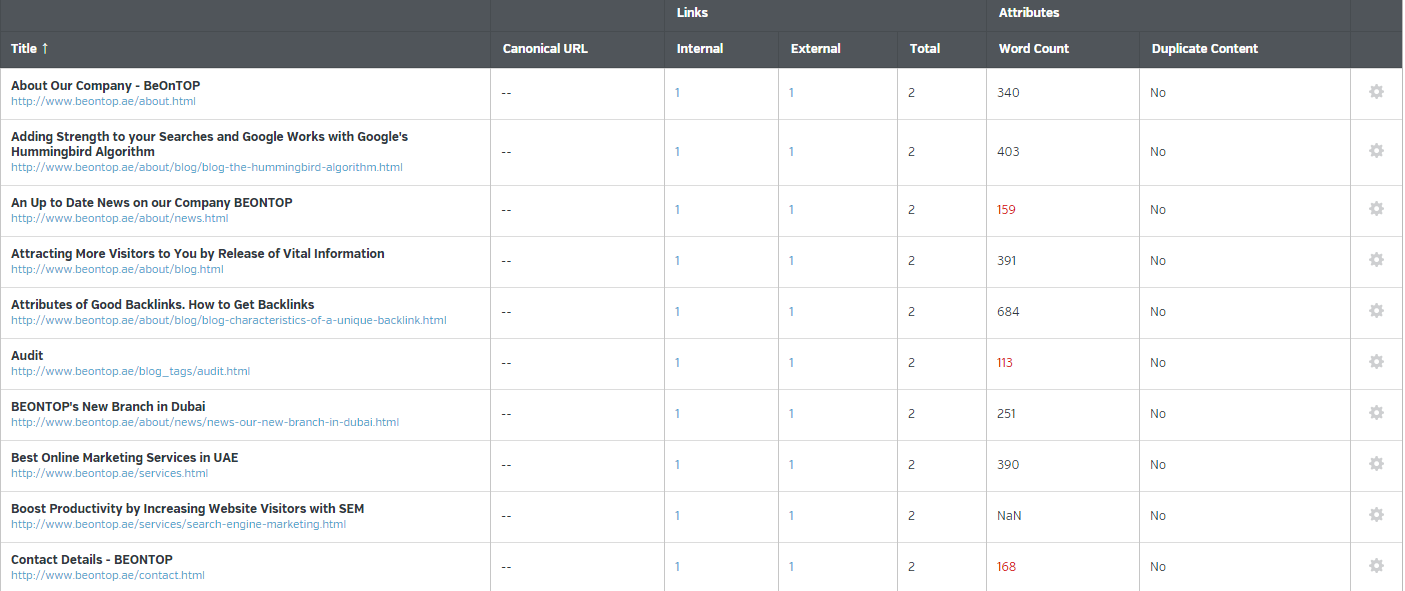 3. Site Analyzer:
This is also a free tool offering several survey sections; Accessibility, design, texts, multimedia, and networking. This tool can be considered as a second or backup tool to use when in need of a secondary option or opinion.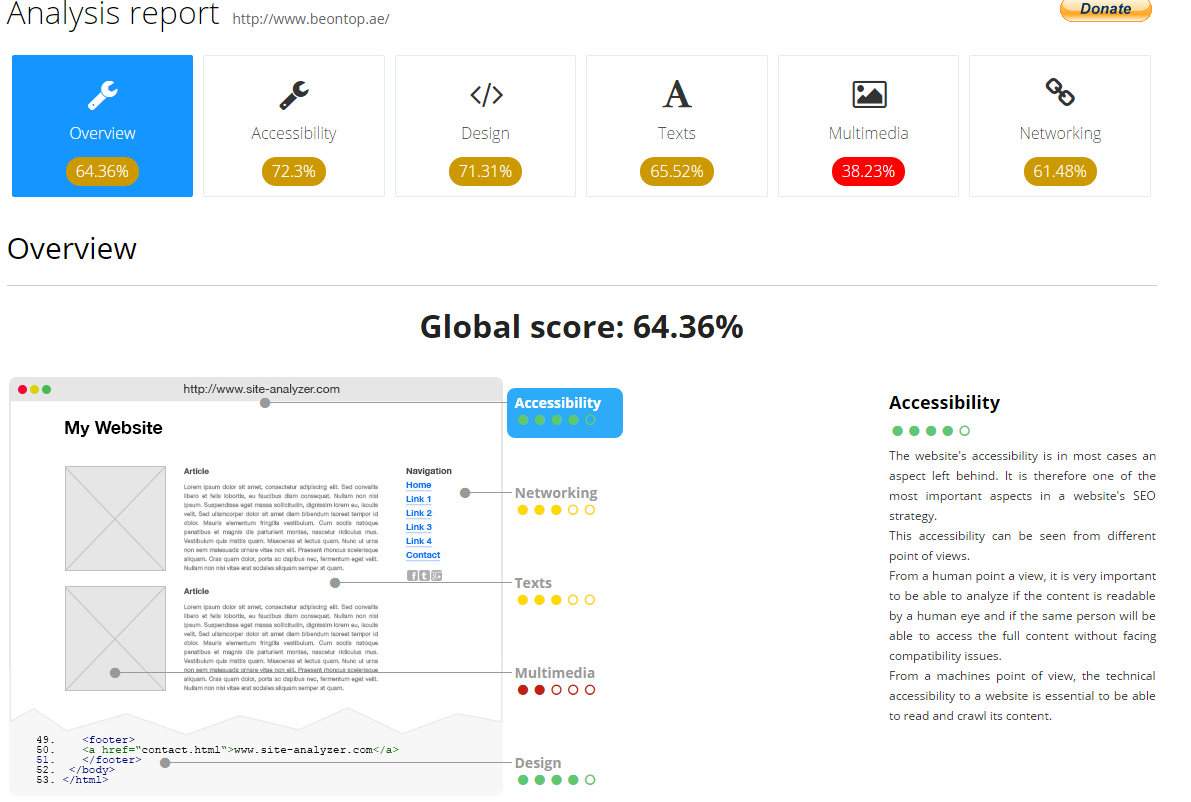 4. SEO Site Checkup:
This is another great tool just like others listed above. In this tool, you only just need to type-in your site URL and this it analyses and give you reports of the wrongs on your site that needs to be fixed and the ones that are rightly done. Another uniqueness of this tool is that you can also type-in your competitors URL alongside yours to get a side –by-side comparison.
This is indeed a nice tool as you can check and choose from or check for all factors as seen in the screenshot below;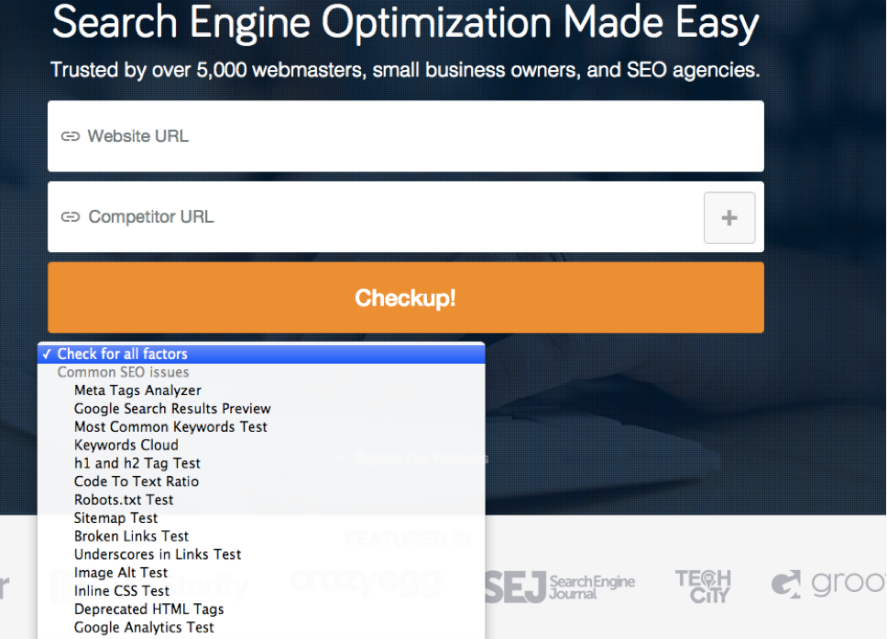 5. SEO Workers:
This is one of the SEO oldest analysis tool which gives you clearer insights and breaks down your website and this process is not applicable to some other tools. This includes HTTP headers check, keywords found, head elements and image alt attributes, and more. This tool sample is clearly seen below;