When You Should Order SEO Services
Many companies are often faced with the need to hire third-party SEO agencies. In this case, you should choose the right time for this. But sometimes help of SEO agency would be out of place and not as necessary. That's why you need to pay attention to the warning signs, which can be useful in making such an important decision. Listed below are the main ones of this symptoms.
Obvious Signs; Time to Order SEO Services
Need to change the design. If you have a well-established website, which requires a redesign, you need to immediately contact the SEO agency. Many issues concerning navigation and design can be solved only in this way. If you eventually decided to hire the SEO agency, it is important to ensure that they carefully implement all of your wishes.
An abrupt drop in rankings. This is one of the most significant reasons to work with a team of professionals. Even if just one of the categories or keywords keeps on dropping in rankings, the sooner you fix it the better it is. If you can't get things straight on you're own, the SEO Company can help to solve your problem before it becomes more threatening.
The company's employees can not handle a situation single-handed. If you need a quick and urgent work, sometimes in-house staff isn't going to be able to deal with it. You don't have to completely replace employees of the company with professionals of the agency, but consider hiring SEO for the most difficult tasks so that all work could be done just in time.
An inability to handle the increasing demand. In this case, you think about the entire company, especially if you don't have an in-house SEO team. On account of so successful work, company's web site can be booming at an ever faster pace.
Insignificant Signs
The need of keeping up with SEO progress. Reading the last news of SEO advancement and Google announcements is the most crucial to ensure that you're:
Getting a complete picture of what's going on in the world's SEO industry;
Don't lose an opportunity to stay updated about all innovations in this field.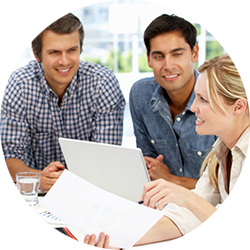 You would be very surprised by the frequency of changes Google's features. That useful information certainly would help you and if you didn't even know about last week news, SEO agency in Dubai will help you. Don't miss something important.
You can't understand how some processes work. When you promote a web site by yourself, every time there are some things, to which you don't pay as much attention. It is natural that sometimes some moments are put to the side, but if it happens constantly you should try to do something with it because your overall SEO process can suffer from this. You have a great idea, but you don't have enough knowledge to implement it? Maybe it is the time you should call an SEO Company for help.
Don't try to succeed in everything. SEO is a complicated thing. One person can't do everything to effectively promote a website. You can be good at something, but there are people, who are better in their field and you should consider that. Try to organize all the work in a way, when every person has his own field of work. This will result in the development of useful skills. When you do everything by yourself this won't happen.
When Should You Order Services of SEO companies?
After you have read about all the moments that should indicate that you need help of an SEO company and you still think you don't need it thinks about some additional moments, like these:
Do you have a united team of specialists ready to solve any problems, which may appear during the process of SEO optimization and website promotion?
Have you pointed the goals and do you know exactly how to reach them?
If you answered "yes", then, maybe you don't need services of SEO companies, but if the answer is "no" for any of this questions then you should one more time think about hiring a team of experienced specialists.