Blogging in a Right Way
You have created your own blog! Wonderful! But now there are dozens of questions in your head. One of them – how often you should post there? Frankly speaking, there is no particular formula of successful blogging, but there are guidelines that can be applied to almost every blog, so let's talk about them!
Posting Every Day
There is a high chance, that if you don't have a person in your company, who is responsible only for writing company blog posts, you will not be able to write and post on your blog every day. The most common and suitable amount of messages in your blog shouldn't exceed 1-3 per week. This is optimal both for customers as they are not flooded with information and for the company, as you have time to think out the idea.
What You Should Remember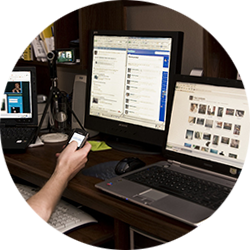 When you are trying to understand how often you should post to your blog, keep in mind that you should take into consideration such moments, as type of your audience and what information they may be looking for?
For example, if they are looking for something particular, for a new bike or training program – give it to them! Otherwise, if your activity is connected with services, that people may be looking for occasionally – you may stick to weekly posts.
Another moment that should be taken into consideration is the amount of time you can devote to blogging. If you have only a few hours every week – try to create one high-quality post, instead of 3 or 4 medium quality ones.
Benefits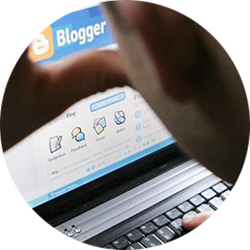 Of course, you would like to know how regular blog posts will develop your company. The answer is quite simple – you don't only increase the traffic to your website, but also generate leads for social sharing.
According to the research done by the specialists of "Small Business Trends" agency, companies that post to their blog at least once a week, attract 2 times more traffic to their website.
More than that – you obtain returning visitors and readers. This person, attracted by the high-quality content will constantly return to your website at least once a week for new information. As you continue to post interesting context, there is a high chance the links will be posted to social networks and that can increase the popularity of your website among potential customers.
Of course, if you really want to attract visitors you should choose professional Web Design in Dubai and the best company, offering such services in UAE at affordable prices is "Beontop"! Call us for additional information today! We are ready to help you!
Related pages: SEO Dubai, Social Media Marketing, Google Adwords Management