SEO Forums You Should Visit
Many businessmen, whose company is connected with the sphere of website promotion, do not want to attend any SEO forums because of their bad reputation. That is quite an understandable position because for years many of them are being spammed with thousands of links to different websites and after all, it resulted in receiving penalties from Google. Unhappily, this still happens with dozens of popular forums, but it doesn't mean that there are no forums, which don't face this problem.
How SEO Forums Can Be Useful for You?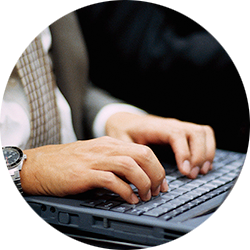 If you attend different professional SEO forums it can in a way result in a really good promotion of your business and services. This is how it works:
If you have an account on such a forum you can earn credibility among the people with rich experience in the sphere by showing your knowledge and giving answers to urgent questions.
Here you can ask any questions, related to SEO, and there is a high chance to receive a detailed answer.
Most of the forums require registration. This will help you to make targeted connections with the people.
Sharing your experience with the people may result in a great increase of traffic to your website. This happens when people are interested in your company and they visit your website for any additional information about you.
Such forums give you the opportunity to solve almost any problem related to the sphere of SEO.
On these forums, you can receive feedback from SEO Dubai specialists which are quite useful for further website development.
How Can You Find a Good SEO Forum?
There are a few moments, which should be taken into consideration when you choose an SEO forum you want to visit. When you just search for "SEO forums list" take a look at these points:
Take a look at the list of active moderators. If they attend the website there is a high chance that you have found a good website.
Do your best to find forums with different categories and subcategories. This can help you to find the necessary information and discuss different topics much faster and easier.
Take a look at the links. If they are not allowed or they have a "no follow" attribute – it's a good sign, otherwise, if they are "do follow" – make sure there are not so many of them.
If you have to pay for registration there is a high chance that you have found a forum that is used, basically by professionals. This is a good sign.
Don't forget about these moments, when choosing a good SEO forum.
Getting Started
If you are new to this sphere then undoubtedly, you will have a lot of questions to ask. More than that – the lack of experience will sometimes result in mistakes when choosing a good SEO forum. That is why we have decided to create a shortlist of the most popular SEO forums with user-friendly interface and procedure of registration. Take a look at them here:
| | |
| --- | --- |
| Forum | Short description |
| Forums.SEOChat.com | A good forum, that will help both newbies and experienced specialists. Has understandable categories and a user-friendly interface. |
| EWebDiscussion.com | A very old and respected forum that offers a great variety of topics to discuss. SEO is just a subcategory. |
| Forums.DigitalPoint.com | A young and constantly developing forum with the possibility to contact any of the staff members, when they are online in order to ask any questions related to search engine optimization. |
| Moz.com/community/q | This is for those, who really like Moz. Here you can get a fast and detailed answer to any of your questions connected with SEO from experienced Moz staff members. |